The 21 Best Films of the 21st Century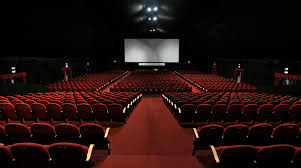 The BAFTA season is about to begin, and as I have done for some twenty years, I will be sitting down to watch the best films of the year before voting.
Before I do, this is a personal response to a recent list where worldwide critics did their poll of polls for the best 100 films of the millennium for the BBC.
These professional film critics have in the usual way opted for obscurity over clarity – quite ridiculous for Mulholland Drive, The Tree of Life and Eternal Sunshine of the Spotless Mind to be in the top 10 when a straw poll of regular punters would show no one had a clue what any of them were on about. Or cared.
My own Top 21 favours innovation and pure cinema over cult credibility and if that means some blockbusters and animated films, so much the better. And I think I'm right in saying that only a very few of them won the Oscar or BAFTA for Best Film (answers on a postcard).  The majority don't even make the 100 chosen by worldwide critics.  But they are the films of the century so far that I still think about and return to in my mind – that still live with me.
1          Inception (Christopher Nolan, 2010)    [BBC top 100 list #50]
The film I have watched most often in the last few years, and the one that in every sense has the most layers, with a powerful emotional undercurrent.  Pure cinema.
2          Ida (Paweł Pawlikowski, 2013) [BBC #55]
Luminous, rigorous, beautiful, the sort of film Bresson would have made if he was still alive.
3          The Life Aquatic (Wes Anderson, 2004) [BBC not included]
Of all Anderson's films, this is the one I am most fond of.  Yes I know it's about an explorer… Quirky and wonderful and deeply eccentric.
4          Boyhood (Richard Linklater, 2014) [BBC #5]
Not just conceptually perfect, but open-ended in the way life is.
5          The Lives of Others (Florian Henckel von Donnersmarck, 2006) [BBC #32]
Never lets up, but also defies expectations.
6          The Incredibles (Brad Bird, 2004) [BBC not included]
For its innovation and wit and sparkling script.
7          El Secreto de sus Ojos [The Secret in Their Eyes] (Juan José Campanella, 2009) [BBC #91]
I've always been haunted by the story of the disappeared during the Argentine dictatorship and made my own film about it, so drawn to this incredible Hitchcockian dark tale of obsession.
8          Memento (Christopher Nolan, 2000) [BBC #25]
An audacious idea, well executed.  Christopher Nolan is along with Wes Anderson the only director to get two richly deserved mentions.
9          Little Miss Sunshine ( Jonathan Dayton and Valerie Faris, 2006) [BBC not included]
American black comedy road film.  Family dysfunction at its best.
10        Prometheus (Ridley Scott 2012)  [BBC not included]
Completely misunderstood, best seen as sharing 'the Alien universe', not as a prequel, and Ridley Scott's finest of the new millennium.
11        Lust, Caution (Ang Lee, 2007) [BBC not included]
A mesmeric film of sexual obsession, hinging on one moment of abandonment in wartorn Shanghai.
12        Apocalypto (Mel Gibson, 2006) [BBC not included]
From the most vilified director in Hollywood (apart from Woody Allen) came this brilliant imagining of the brutalities of the Maya world.
13        The Revenant (Alejandro González Iñárritu  2015) [BBC not included]
A film about wilderness in the truest sense.
14        Rust and Bone (French: De rouille et d'os) Jacques Audiard 2012 [BBC not included]
Another fabulous performance from Marion Cotillard and an unflinchingly tough view of life at the lower end of the French street.
15        Embrace of the Serpent (Ciro Guerra 2015) [BBC not included]
The Amazon in black and white: perhaps the way it always should have been portrayed.
16        Fantastic Mr Fox (Wes Anderson, 2012) [BBC not included]
Takes Aardman-style animation to new heights.
17        Waltz with Bashir (Ari Folman, 2008) [BBC not included]
Hallucinatory and dreamlike account of the invasion of Lebanon, but with the real voices of the Israeli soldiers to pin it to reality.
18         Amélie (Jean-Pierre Jeunet, 2001) [BBC #87]
Life-affirming in the way the best comedy should be.
19        Ex Machina (Alex Garland, 2015) [BBC not included]
Kubrickian and contained.  Most self-assured directorial debut of century so far.
20        American Hustle (David O. Russell, 2013) [BBC not included]
Sheer pleasure to watch. Which counts for a lot. And will annoy Barry Isaacson if I include it.
21        Into the Wild (Sean Penn 2007) [BBC not included]
I am always attracted to films about getting lost.
12 Runners-up and highly commended:
The Lord of the Rings: The Fellowship of the Ring (Peter Jackson, 2001) [BBC not included]
For getting it right.
The Watchmen (Zack Snyder 2009) [BBC not included]
Best of the ubiquitous comic book movies by a country mile, particularly the longer Director's Cut.
The Pianist (Roman Polanski, 2002 [BBC #90]
In some ways, the film that Polanski always had to make – about his childhood in the Warsaw ghetto.  And not an ounce of sentimentality.
The Great Gatsby (Baz Luhrmann, 2013) [BBC not included]
Another under-rated film.  Pitch perfect.  And fine Leonardo DiCaprio performance.
Adaptation (Spike Jonze, 2002) [BBC not included]
Thinking way out of the box.  Meryl Streep great.
The Curious Case of Benjamin Button (David Fincher, 2008) [BBC not included]
Audacious narrative curve.  Or rather bounce-back.
Atonement (Joe Wright 2007) [BBC not included]
One of the very few British films on the list – which may say something about our limited cinematic ambitions and fondness for theatrical bio-pics.
The White Ribbon (Michael Haneke, 2009) [BBC #19]
A black-and-white exploration of the origins of evil.
Labyrinth  (Guillermo Del Toro, 2006) [BBC #17]
Imagination of the highest order.
Avatar (James Cameron 2009) [BBC not included]
For being a blockbuster with heart and probably doing more for worldwide ecology than all the Rio conferences put together.
Almost Famous (Cameron Crowe, 2000) [BBC #79]
The best rock n roll film of the bunch.  'How will I know he's taken the drugs?'
The Motorcycle Diaries (Walter Salles 2004) [BBC not included]
A free-wheeling narrative with an appealing spirit of adventure. And it is about Che riding through South America so naturally drawn to it…
Notes:
I have not included documentaries in the above as they deserve their own list.
For the original poll, 177 critics were asked (55 women and 122 men). Like them I have taken 2000 as my Year Zero.