Exploration
'Look for roads.  Then follow them.'
Gene Savoy (discoverer of Old Vilcabamba, the 'last city of the Incas', in 1964) giving advice to explorers.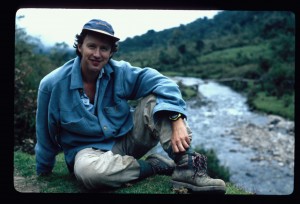 Hugh has led many expeditions to Peru, starting in 1982 when he was twenty-one, and has now become one of Britain's leading explorers of Inca settlements.
"to read the road-system of the Incas is to read a different language from our own."
In 2002 he co-led the team which made the dramatic discovery of Cota Coca, a lost Inca site in an impassable river canyon, which made headlines around the world.  To access the site, the team had to drop down the steep canyon walls above it.
In May 2003 he returned to Peru with the American archaeologist Gary Ziegler on an expedition supported and approved by the Royal Geographical Society.  Further investigations at the site of Llactapata (near Machu Picchu) established that this site was far more extensive and important than had at first been thought.
Liaison with the Peruvian authorities has resulted in a programme of restoration and conservation at Llactapata .
.
PRESS REPORTS 

Thomson belongs to a rare species of explorer. He is a writer who explores and not an explorer who writes. And it is Thomson's extreme humility in the face of both danger and extraordinary success that places him in the same tradition as Eric Newby.
Geographical Magazine
read the whole Geographical interview at
A very British explorer: Miranda Haines talks to writer and explorer Hugh Thomson 
Geographical, June, 2004 by Miranda Haines, with illustrations.  [text only version]
.
Daily Telegraph feature profile:  After discovering a secret Inca site, explorer Hugh Thomson describes what drew him to Peru.
.
.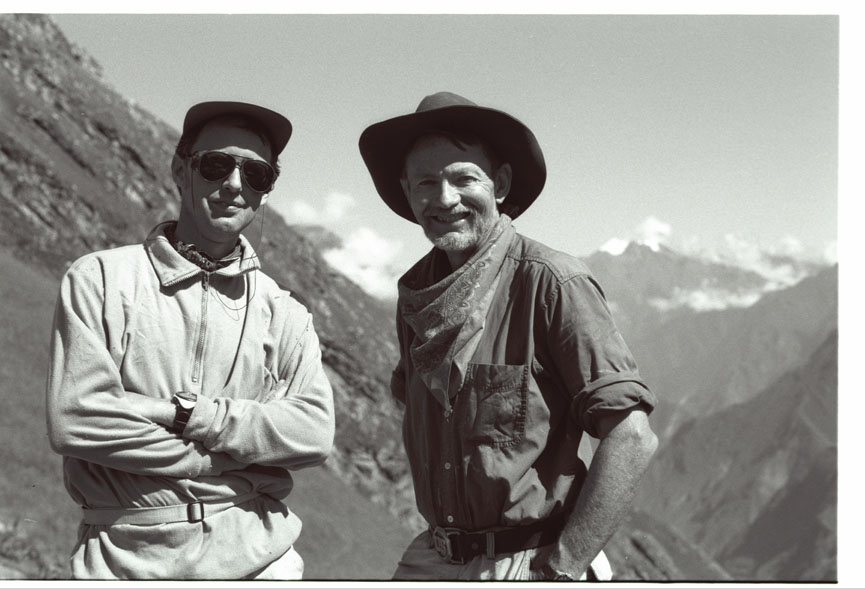 Hugh Thomson and Gary Ziegler