One Man and a Mule
.
Hugh Thomson uses his experience of hiking with pack mules across the Andes
to have what he calls 'a South American adventure in England'.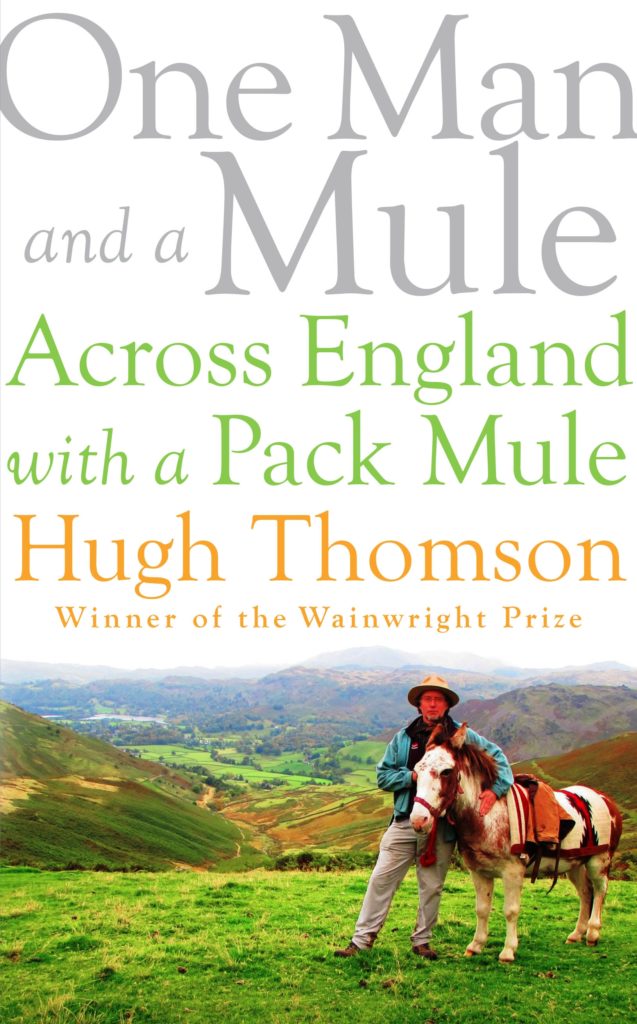 .
One Man and a Mule:  Across England with a Pack Mule
(published Preface, Penguin Random House, June 22, 2017)
.
For centuries mules were used to transport goods across Britain.
Strong, sturdy and able to carry a great deal of weight, they made
ideal walking companions – as long as you didn't ask them to do anything
they didn't want to do!
Inspired by Robert Louis Stevenson's Travels with a Donkey – the bestselling
19th Century travel book – Hugh takes his stubborn, cantankerous,
yet ever trusty mule Jethro across England from the Yorkshire Moors
to the Lake District, using old drovers' roads and mule tracks that have
fallen into disrepair.  These wild parts of the North of England used mules
extensively in the past and by recreating that experience, Hugh pays tribute
to the forgotten muleteers who once roamed these hills.
Recounting the stories of the characters he meets along the way, this
wonderfully vivid and witty account brings to life the ancient landscape
of the north in a way few other contemporary travel writers attempt.
This is an unashamedly personal story, combining Hugh's trademark
insight and humour with lyrical intensity. One Man and a Mule paints
a stunning portrait of Britain and its history.
Jethro the mule becomes very much a character in his own right
during this trip, as Hugh travels from one coastline of Britain to the
other across some of its most spectacular landscape.  Jethro now has
his own Facebook page and Twitter account, @JethrotheMule,
but is unavailable for interview.
.