Books
.
Hugh's first book was The White Rock:  An Exploration of the Inca Heartland.
An expedition to a remote part of the Himalayas resulted in Nanda Devi: A Journey to the Last Sanctuary.
He  returned to Peru for Cochineal Red which investigated  the earliest beginnings of Andean civilisation.
Then followed Tequila Oil, an account of 'getting lost in Mexico' when young, which was serialised by BBC Radio 4.
Then came The Green Road into the Trees:  An Exploration of England which returned him to his home country and won the Wainwright Prize.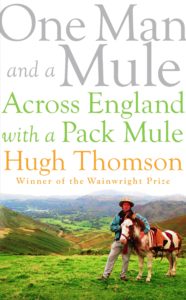 .
.
.
His most recent book is One Man and a Mule,
which also travelled across England, this time
to the north of the country – and with a mule.
.
.
.
.
Illustrated books
Quercus have published a large format book with his selection of 50 Wonders of the World.
.
.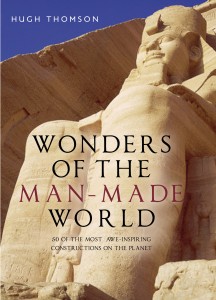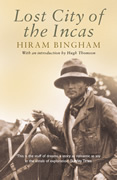 .
.
He also introduced, edited and illustrated a new edition of Lost City of the Incas,
Hiram Bingham's classic account of first discovering Machu Picchu in 1911.
Published by Weidenfeld & Nicolson in both large format hardback and paperback.
A centenary version of this edition has been reissued in 2011 to mark the 100th anniversary of Bingham's discovery of Machu Picchu, with a further essay by Hugh on Bingham's photographs.
.
.
See list of Hugh's books as published by Weidenfeld & Nicolson (Orion) in the UK
The White Rock and Cochineal Red are published by The Overlook Press (Abrams) in the USA
(Cochineal Red is re-titled A Sacred Landscape)
50 Wonders of the World is published by Quercus
The Green Road into the Trees and One Man and a Mule are published by Penguin Random House
.
.