Surfing in Peru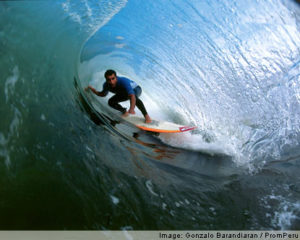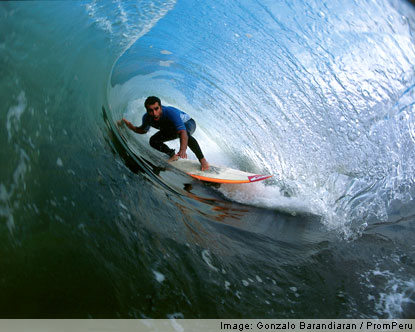 'Here's the thing,' the surfer tells me as he changes into his wetsuit. We look offshore at the monstrous wave of Pico Alto as it comes charging towards us. 'That wave gets to 40ft high. But it's not just the height. It's the depth of water behind it. It's triangular. So if that thing comes down on you, it feels like a brick house coming down – with you underneath it.'
.
He runs towards the water before I learn his name.
I have been coming to Peru for 35 years and it still excites – perhaps because of its endless capacity to surprise. Although I know the Inca heartland around Machu Picchu best, I have come to love the long Pacific coastline, with its pyramids and fabulous beaches.
Today I am 25 miles south of Lima in the town of Punta Hermosa, where the new mania for surfing in Peru has precipitated a building boom. Rows of brand-new white apartment blocks gleam in the sun on the cliffs above a whole series of incredible waves: Caballeros (Gentlemen), a right-hander, is matched chivalrously by Señoritas (Ladies), an equally impressive left-hander. Further out is the daunting sight of Pico Alto – meaning high summit.
see the rest of my article as first published in British Airways High Life magazine