'Roma': Mexico City in the 1970s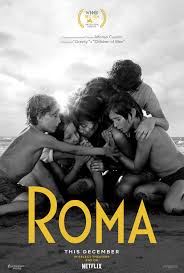 I like a director with a truly visual imagination – which surprisingly few have – and Alfonso Cuarón qualifies in every way.  I loved Gravity for the formality of its visual approach – almost the entire film was shot on the same focal length of lens, apart from the 'dream sequence' which was shot on a slightly wider one so the audience was disconcerted without quite knowing why.
But I was still not quite prepared for quite how good his new movie Roma is. Cuarón was his own director of photography, and his black-and-white camerawork is luminous and inspired.
I also have a strong affinity for the place and time – Mexico City in the 1970s where I lived for a while and wrote Tequila Oil: Getting Lost in Mexico. Although of course I remember it in colour.
What impresses me so much is the control and confidence with which Cuarón wields his camera. The film genuinely inhabits the space: mainly a suburban house in Mexico City but also some diverse landscapes and startling juxtapositions.
When I lived in Mexico City the arthouse cinemas showed a lot of Fellini and this reminded me of them – particularly when we visit the wasteland outside Mexico City where, as a human cannonball is shot into a safety net, we follow the film's heroine in search of the father of her child.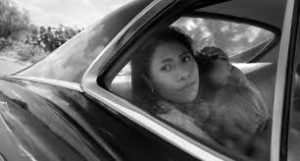 This is not some softshoe indie shuffle, but a film with heart and purpose. At its heart is the Mixteca maid Cleo (played by non-professional newcomer Yalitza Aparicio) who  has a quiet and moving resignation in the face of some of the humiliations and tragedies life throws at her. I defy anybody to watch the penultimate scene when the children are swimming in a dangerous ocean and she wades into the waves to try to save them without a lump to the throat.
It's a shame that Gabriel García Márquez never allowed anybody to film One Hundred Years of Solitude, as Cuarón would be the perfect director for the project, perhaps as a longer box set.