Two Men and a Mule: The Last City of the Incas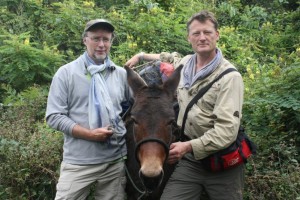 .
I've known the writer and explorer Benedict Allen for some years, but until the BBC commissioned us to undertake an adventurous journey together, I had never travelled with him.
You can hear the results on BBC Radio Four – see the BBC website for Two Men And A Mule – a spanking new three-part series in which we introduce our co-star Washington to the world.
.
For the first two programmes we travel down from the Andes towards the Amazon and Espíritu Pampa, the very last city of the Incas, which they built at the lowest level of the cloud forest, almost in the jungle. It is still one of the last ruins left in Peru best reached by mule.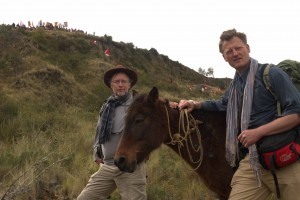 .
Then for the last programme we go to the great festival of the Andes, Qoyllurit'i, and take the pilgrimage out through the night for a momentous dawn ceremony.
.
listen to the full shows at
BBC website for Two Men And A Mule
and here is an exclusive bonus track:
.