Mr Nice and Mr Nasty
Reading Howard Marks's extraordinary Nr Nice about his life and high times as a drug dealer I  slowly begin to realise that it is among many other things a travel book, albeit a very unorthodox one.
.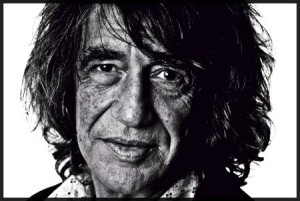 Marks loves to travel.  He also needs to.  And given that he is usually carrying something that could get him into trouble, whether dope, cash or a false passport, his arrival at each airport carries an edge of excitement – what he describes as 'an asexual orgasm of crossing a border illicitly'.  Then he wanders, often stoned, through the foreign bright lights of a city, taking it all in, befriending taxi-drivers and ending up in a luxury penthouse suite – or meeting some Pushtan suppliers in their fortress on the North West Frontier.
A lot of his business takes him to Thailand and Hong Kong, so there's a fair amount of nostalgia about the 70s and 80s pleasures of first class Asian airlines and their beautiful hostesses, an age of opulent air travel that may have passed forever, the glamour of which was celebrated in Spielberg's Catch Me If You Can film.
Certainly travelling Ryanair, as I did last week just after buying Marks's book at the airport, is enough to make you feel that these days every passenger might as well be suspected of being a drug-dealer.  The level of cross-checking  and intimidation is intense.  The slightest deviation of hand baggage allowance will be punished with the full weight of the Michael O'Leary Law (will his autobiography be titled Mr Nasty?).  Need to change a date or a name on a ticket?  Or add a bag?  More often than not it will cost you as much as the original ticket.
The yellow plastic fittings and lack of an adjustable seat make you feel you're on a banana boat ride at a fairground attraction. Fine for a few minutes but not for a few hours.  And for some strange reason they seem to have a policy of keeping the 'safety belt sign' on for as long as possible during the flight, causing some distress to the pregnant lady next to me who needed to use the facilities.
So on arrival in Morocco, far from causing me the excitement felt by Marks, I felt a bit drained – as if I had managed to get through a tedious bureaucratic experience like an American visa.  They wear you down, do Ryanair.  And they really don't need to.  Given a choice between Marks and O'Leary as to who I'd rather have sitting beside me on a flight, I know who I'd go for.
Note – anyone doubting Howard's abilities as a travel writer should check out his account of Colombia