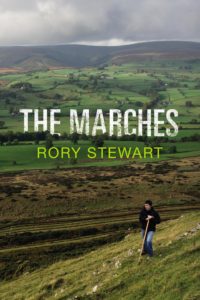 Thomas de Quincey calculated that Wordsworth walked a staggering 175,000 miles during his lifetime.
He was almost constantly on the move, composing as he went, 'to which,' de Quincey added, 'we are indebted for much of what is most excellent in his writings.'
To put this in context, the circumference of the globe is only 25,000 miles. So Wordsworth could have walked seven times around the planet.
Walking in Wordsworth's day was the act of a radical; it was to ally yourself, as the young poet wanted to do, with the peasant and the peddler. While more aristocratic artists of the day might take the Grand Tour by coach to Italy, he chose to walk through France during the year of its revolution. To feel connected to the world and people; to make an atlas of his own feelings and spiritual progression.
Rory Stewart follows in that mould. His first book, the acclaimed The Places In Between, saw him walking right across Afghanistan just weeks after the fall of the Taliban, an adventure that was both brave and revelatory.  And this was just the beginning of a far longer walk that saw him cross Pakistan.  He went on to further adventures in Iraq where he was appointed a governor after the invasion and wrote memorably about the fog of ignorance that pervaded that administration.
Now he has come home, so to speak, to Wordsworth country.  In The Marches, he has written an account of a walk across and around England, beginning with a traverse along Hadrian's Wall, built when a Roman emperor wanted to keep out alien migrants. Read more…