New Kindle Book – Two Men and a Mule: The Last City of the Incas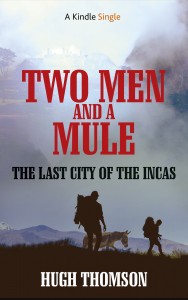 For those who might like to have an account of the Two Men and a Mule radio shows in a hard cover – or at least on a Kindle, today's equivalent  – with lots of added value detail about everything from Gene Savoy to the new Wari findings there, check out my new publication here.
.
For less than the price of a cappuccino – let alone of a coca tea – relive everything from Washington's digestive habits to the noise an oropendola bird makes – and travel to Espíritu Pampa, one of the last Inca ruins left that is still best reached with a mule.