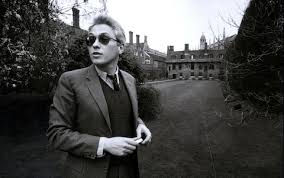 I was one of Eric Griffiths' first students at Trinity, back in 1980. I remember the excitement at the prospect of a very young new English fellow arriving. He was known to be brilliant and a protégé of Christopher Ricks, with a slightly dark reputation for having a wild side.
He certainly enjoyed being a Cambridge maverick. But he did also prove an extraordinary brilliant teacher and this of course is his true legacy.
A sometimes partial one – he could be unfair to those he excluded from his circle and I will always remember the shocked tones with which he once told me a student was doing a thesis on Tolkien – but if he engaged with you, it was a life transforming experience.
For Eric, the study of English literature mattered: in a heuristic way, in a way that constantly questioned one's own responses and assumptions, in a way that affirmed what it is to be alive and to process mute swirls of consciousness into words on the page. Read more…