Best of 2021 – Movies, Music, Theatre, TV and Books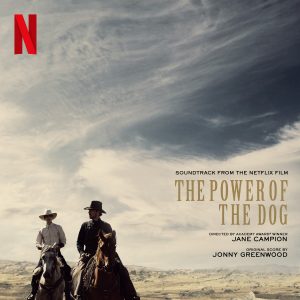 2021 a year when we all certainly needed some uplift  –
My best movie by some way was Jane Campion's The Power Of The Dog which shows her absolutely at the top of her game. I've always liked her work and thought her film on Keats, Bright Star, criminally underrated. It received no nominations at the time. Let's hope she gets plenty for this.
Benedict Cumberbatch is at a career-best and superb performances by everybody else as well, including the Montana landscape and the cinematography. It also defies narrative expectations as the best drama should.
.
I also loved the energy of both Everybody's Talking About Jamie and The Green Knight, very different British films  – with the caveat that The Green Knight, despite an engaging performance by Dev Patel, has got huge narrative holes in it that could and should have been resolved.
Munich: The Edge Of War gets a sidebar prize for having the best Hitler I've seen; House Of Gucci for having the most enjoyable, over the top operatic acting, though far too long so you might want to build in your own interval; The Last Duel for having the best, uh, duel.
The last couple of years have seen the best feature documentaries being largely agitprop ones – like The Great Hack which blew the lid on Facebook so impressively – but the finest for me this year have been musical.
The Summer Of Soul was not just a labour of love – archived from 'the black Woodstock' festival of 1969 and fittingly subtitled 'when the revolution was not televised', as it is far less well-known – but made with a rigour lacking from most music documentaries. Worth it not just for the vibe but for the great Nina Simone's upfront songs telling truth to power.
It makes a good pairing with the contemporary Get Back, Peter Jackson's epic telling of The Beatles recording Let It Be, which has the leisurely pace almost of viewing rushes and is all the better for it – particularly as he doesn't wheel on contemporary commentators to judge their legacy, in the usual lazy way of 'white wine television' documentaries on music. We are there in the room with them, and Billy Preston who drops in to add some unbelievably good improvised keyboards (on his day off from playing with Lulu!)
Get the sense there's been a lot of good new music this year as artists retreated to the recording studio – slightly unexpected hits for me were Chrissie Hynde's versions of Dylan on Standing In The Doorway and First Aid Kit likewise covering Leonard Cohen on Who By Fire.
Pharaoh Sanders is still, in his 80s, playing some wonderful and meditative jazz on Floating Points with the LSO. I listened with great pleasure  to the remixes of John Lennon's songs produced by Yoko and their son Sean, Gimme Some Truth. If only he were still around to address contemporary powermongers.
Yes I realise none of that is terribly contemporary – for which turn to St Vincent's Daddy's Home, The Weather Station (Ignorance) and Villagers (Fever Dreams), all of whom produced some of their best and most interesting work, with the common denominator that it was more soulful than their previous output.  Maybe Billy Preston was in the room – or it was a time to be less cerebral and more emotional. And for something fun and silly, try Wet Leg's 'Chaise Longue'.
Best things on television were The White Lotus and Succession, both wicked and witty about the wealthy; the BBC had yet another disappointing year, although they did better on Radio 4, which is having a good moment.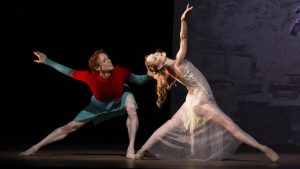 In theatre,  The Dante Project, which is currently streaming on the Royal Opera House website, brought together brilliantly diverse talents like Wayne McGregor, Thomas Adès and Tacita Dean and the final moving performance by veteran dancer Edward Watson as Dante himself.  I 'saw' it on opening night, albeit from some last tickets high in the gods with obstructed vision, so grateful for a  chance to see it properly – a triumph, given the potential pitfalls.
Although it would have greatly helped if they had used the opera subtitling equipment to prompt the audience a little bit more about what was happening – an arrow in their quiver the ROH are surprisingly unwilling to use, given that it was hard to follow even for those who know The Inferno well.
For books, this was my round-up for the Spectator:
Francis Pryor is always good value.  In Scenes From Prehistoric Life, he cherry-picks the most interesting recent discoveries about Britain's past before the Romans and leaves out the dull bits for those academic surveys which give archaeology such a bad name.
For more recent history, Simon Jenkins' 100 Best Cathedrals in Europe is impressive – having compiled lists of England's best churches, houses and indeed views, it was inevitable that our finest contemporary gazetteer would move on to the 'ships of heaven'. While he awards points more on the basis of architecture than atmosphere or location – both Ely and Palma get short-changed as a result – it is in the nature of such books to prompt debate.
And in the myriad of often plodding nature writing, one book stood out as superb – Charles Foster's study of the swift, forever on the wing, in The Screaming Sky. Concise and beautifully written, it has a certain obsessive quality which is attractive and matches its subject.
That said, the best book I read all year was an old one, as often: Boswell's Presumptuous Task by Adam Sisman which I missed when it first came out, as it followed hard upon another biography. It helped that I read it when in Skye, as the impetus for his biography of Johnson really followed on from their journey to that area of Scotland.
Looking forward to much more travelling when I can in this next year. And reading books in a Colombian hammock.
Best wishes for 2022!