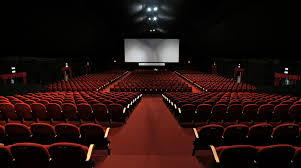 The BAFTA season is about to begin, and as I have done for some twenty years, I will be sitting down to watch the best films of the year before voting.
Before I do, this is a personal response to a recent list where worldwide critics did their poll of polls for the best 100 films of the millennium for the BBC.
These professional film critics have in the usual way opted for obscurity over clarity – quite ridiculous for Mulholland Drive, The Tree of Life and Eternal Sunshine of the Spotless Mind to be in the top 10 when a straw poll of regular punters would show no one had a clue what any of them were on about. Or cared.
My own Top 21 favours innovation and pure cinema over cult credibility and if that means some blockbusters and animated films, so much the better. And I think I'm right in saying that only a very few of them won the Oscar or BAFTA for Best Film (answers on a postcard).  The majority don't even make the 100 chosen by worldwide critics.  But they are the films of the century so far that I still think about and return to in my mind – that still live with me.