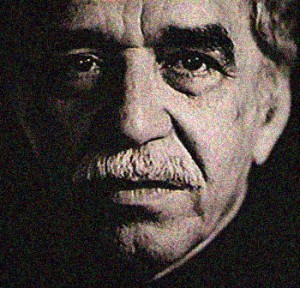 'He's won, he's won,' Guillo shouted excitedly.
I couldn't think what he was talking about.  The Ecuadorian bar was filling up with excited revellers ordering brandies, even though it was only eleven in the morning.  It was 1982 and Gabriel García Márquez had just won the Nobel prize.  It had been announced on Radio Grande de Bahía, so it had to be true.  Although Colombian, the town was treating him as if he were a local boy.
My friend Guillo was impressed that he was using the money to fund his own independent newspaper:  he had read all Márquez's books – they were piled high in the local stationery shop, along with the comics and murder stories.
And Gabo remains one of the few recent novelists to combine huge literary acclaim with matching commercial success.  When have you ever seen a Martin Amis book in a Tesco?
Márquez was writing of their world, with its perpetual llovizna, that wonderful word for a soft drizzle of rain playing over the dampness of the platanales, the banana-plantations, while the oceano nítido, the bright ocean, stood off in the distance. The predominant mood in his books was one of nostalgia, 'tratando de recomponer con tantas astillas dispersas el espejo roto de la memoria, trying to Read more…